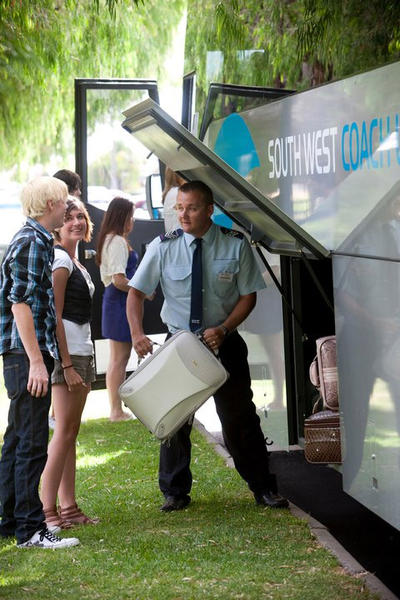 Veolia Transport
About Us
Veolia Transport (WA) Pty Ltd is the largest bus company in the south-west region of Western Australia (WA) and is part of the Veolia Transdev Australasia (VTA) group of companies. VTA is the largest private operator of passenger transport in Australasia and operates buses, trains, ferries, light rail and monorail services in four states in Australia, and operates the passenger rail service in Auckland, New Zealand.
VTWA, trading as South West Coach Lines (SWCL) began operating in 1977 with one school bus and one driver - and over the past 30 years has grown to now employ 217 staff, operate 113 buses and coaches and provides transport to in excess of 1,200,000 people every year.
South West Coach Lines and Bunbury City Transit operations encompass regional town bus services, school bus services and express services. SWCL services cover most of the south-west and support its services with sophisticated planning technology, logistical expertise and strategically placed depots in major tourism centres.
We offer extensive local knowledge and four coach depot locations ensuring a prompt, reliable and tailored solution to you transport requirements.
Want more info, visit our website
www.southwestcoachlines.com.au
Contact Info
Phone No: 08 9753 7713
Email: au.swcl@veoliatransdev.com
Facebook link: http://www.facebook.com/southwest.coachlines