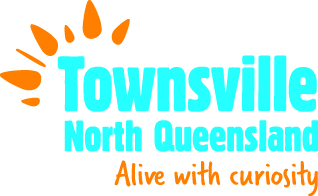 Download Brochure
Townsville North Queensland
About Us
Warm sunny days, relaxed vibes and friendly locals make Townsville North Queensland a great place to chill out during your east coast adventure. The perfect stop between Airlie Beach and Cairns, Townsville is a busy metropolitan centre and a destination that offers visitors a true Australian experience.
Within an hour and a half of the city of Townsville, visitors can be diving and snorkelling on the Great Barrier Reef, exploring tropical islands and beaches, bird watching and hiking in wetlands, swimming in crystal clear creeks in the World Heritage listed Wet Tropics rainforest or taking in the history and grandeur of the Queensland Outback.
With 300 days of sunshine a year, world class tours and attractions and a huge calendar of events and entertainment, Townsville North Queensland is a must stop destination on your tour Down Under! 
Want more info, visit our website
www.townsvillenorthqueensland.com.au/
Contact Info
Phone No: 07 4726 2728
Email: marketing@tel.com.au
Facebook link: https://www.facebook.com/visittownsvilleaustralia